Could you use some assistance with your website, video development, or social media? 
Our associate, Pastor Lucas Santana, could be the answer that you are seeking for your ministry!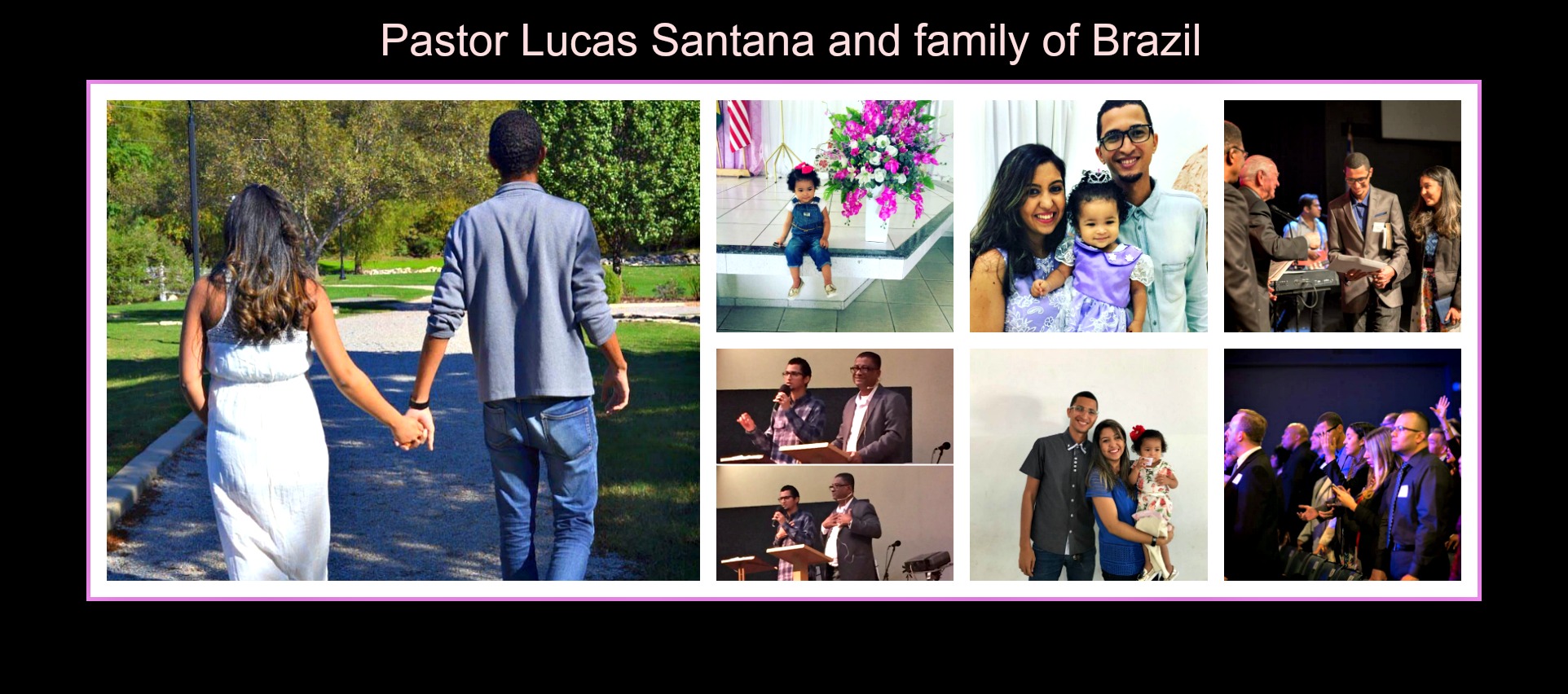 This month we would like to focus on our associate in Brazil, Pastor Lucas Santana and his family.  Pastor Lucas is married to Janinny Santana. and they have a little girl named Esther.
Pastor Lucas Santana is an alumni from Christ For the Nations Institute (CFNI) located in Dallas Texas and and is an ordained a pastor through Fellowship of Ministers & Churches (FMC). 
He is an associate pastor at International Apostolic New Jerusalem Church (www.iainj.org) located in Brazil. Pastor Lucas works in full-time ministry with his father.  His focus is church leadership and discipleship.
His father, Pastor Jose Santana, has been the senior pastor since 1989.  They work together to raise new leaders/pastors and open new churches. They have a call to open churches in places that nobody wants to go and God is opening the doors. Their ministry has 20 pastors and 12 churches around the city and in the smaller villages.
Lucas has also been an invaluable help to the work that we do at Vision.  In particular, he helps with graphic design, video editing and development, and some social media marketing.  He also enjoys working on website development.
Would you like some assistance with your website, social media posts, or video creation?  Help us support this wonderful young pastor in Brazil. He is diligently working to advance the kingdom and would be an asset to your online ministry.  If you need assistance in any of these areas, please contact Lucas at lucas.iainj@gmail.com 
For more information on the ministry and services of Pastor Lucas you can also visit his website at:        http://www.prlucassantana.me/contact.html