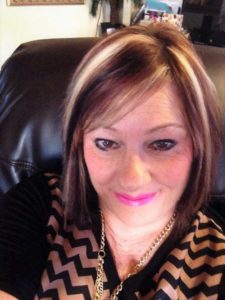 Releasing this book is a heart dream and passion of mine.  I have dreamed of the day I would publish something that would be inspirational to the reader.  This book was born from a Women's devotional group that met every week for over eighteen months.  My heart and soul was poured into those women.
As such, I will always be grateful for their love and support.  Every chapter we studied together was in hope of becoming stronger and more confident in God.  We cried together, laughed together, and became confident women of God together.  Many lives were touched, changed, and healed and most important of all, some entered a relationship with Jesus.
Life is what we make of it.  We CAN take all we have been given in our life that is not perfect and let God mend the broken places of our heart and live better lives for our future.
Although this book was written for a woman's group men will feel comfortable reading this book and be inspired! It is written from the Father's heart.
Perkins, Tammy Jane
Showing the single result