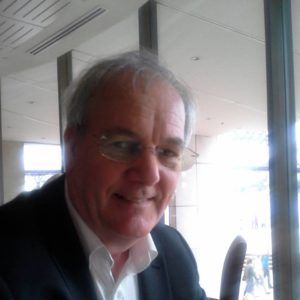 Dr. Denis has enjoyed a teaching ministry for over 40 years. Moving up through the ranks of the local church he moved on to pastor and later to pioneer several churches in New South Wales, Australia.  Denis has taught in several bible colleges in Australia and around the world and has established two Bible Colleges, one of which is now the denominational Bible College for the Foursquare Churches in Australia.
With his wife Rosalind, Denis served as a missionary in Papua New Guinea where he was the last ex-patriate Principal at Lighthouse Bible College with the Foursquare Churches at Madang.
Upon returning to Australia he arrived with a vision and determination to place a Bible College on the Internet. Although totally unfamiliar with the internet he quickly developed the skills to create the Internet Bible College.  His familiarity with the Vision studies convinced him that, of all the material available, the studies offered by Vision Christian College was the most suitable for this work. and has proven to have worldwide appeal. Thus, the Internet Bible College was born, one of the very first online bible training programs.
Dr. Denis is the CEO/Principal of Vision International College, founder of the Internet Bible College, and Senior Pastor of Word Christian Fellowship, a Foursquare Church in Macquarie Fields, New South Wales, Australia. He specializes in teaching and preaching the word of God, and developing teaching programs for the world.
Plant, Denis
Showing the single result