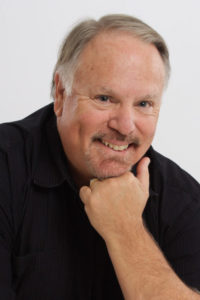 Vision Publishing Team
By the grace of God, a team of experts, each with his/her own successful ministry, has been assembled, forming the Vision Publishing Team.
Vision Publishing can now take a book from concept to completed work, and assist you in marketing your work, both locally (your best market) and nationally.  We can even "ghost-write" your book for you from notes on a napkin.
First, let me introduce you to the individual Team members, and then I will present our program to you.
Writers and Editors
Dr. Stan DeKoven is an author of over 45 books, and has been strategically used of the Lord to develop a worldwide network of Bible Colleges in over 140 nations. Further, Dr. DeKoven has firsthand experience in developing marketing programs tailored to the needs and abilities of the author.
Editor and Evaluator–Dr. Tal Klaus insures that your project moves ahead from thesis to book and receives the attention it deserves.
Rev. Delores Horsman is a proofreader who has an eye for detail.  She helps our authors perfect their work for publication.
Mrs. Marti Dobkins is our typesetter/formatter. She works to insure the finished quality of your printed or E-Pub book meets the highest publishing standards.
Reverend Kathy Smith M.A. is the Director of Vision Publishing and she coordinates acquisitions for each new book project from start to finish.  She comes to Vision Publishing with a broad range of writing experiences that span over 30 years including books, study guides, curriculum, magazine, and newsletters.
Finally, we network with an ever-expanding team of transcribers, editors, and marketers to assist in every aspect of your project.