Cheryl Creed was born in Sydney, Australia at the end of WW2. After finishing high school, Cheryl trained at the National Art School in Darlinghurst, Sydney, and then worked in the flourishing world of advertising. At 19 years of age she married Ken Creed, and together they have raised three children, Paul, Julia, and Natalie.  Ken was ordained as a pastor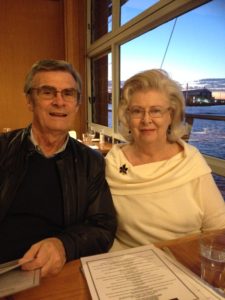 into the Assemblies of God at 34 years of age, and their lives became deeply committed to God.
As the children grew up, Cheryl started a teaching career as an art teacher in T.A.F.E. Colleges and later in a private Christian School, as well as ministering in the church.   At present, Ken and Cheryl are pastoring a Pentecostal Church in the Hunter Valley, north of Sydney.  Cheryl is now enjoying writing about the Kingdom of God; something she has always wanted to do, but church involvement takes priority.
Creed, Cheryl
Showing all 2 results