Rev. Mbasekei Ayomobi is a prophetic preacher whose core passion is to see God's people walk in present truth accuracy and excellence. He is also a psalmist and recording artiste with a ministerial mandate that enables him to explore praise and worship in the power of a warrior anointing. He released his first album, SERENADE, in 2002.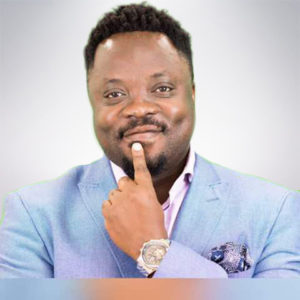 His second album was released in 2006, titled DEVOTED. His third album is currently being produced in studios. He authored and self-published his first book, SING O BARREN, in 2000.
Mbasekei Ayomobi has Bachelor's degrees in Mass Communication from the University of Nigeria, and in Pastoral Ministry from Vision Christian College and Seminary. He presently pursues a Master's in Theological Studies from Vision University, Ramona, California.
An associate pastor with the Tabernacle Church of Laurel, Maryland, USA, Mbasekei also travels to minister as a conference speaker, facilitator, preacher, and psalmist. He resides in Maryland, USA, with his wife Helen and their two children, Israel and Obandi.
Ayomobi, Mbasekei
Showing the single result