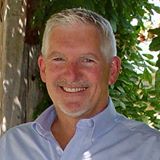 Bob Nolan found his redemption in Jesus Christ during the Jesus Movement, which swept the world over thirty years ago. A self-acknowledged casualty of the late sixties, he began his ministry training in northern California and was ordained in 1975.
After completing his B.A. in Biblical Studies at Simpson College in San Francisco (now in Redding, CA), he has served in the Body of Christ as a pastor, teacher, prophetic minister, and worship leader.  Bob is the founder and director of Bible Briefings—Prophetic Teaching Ministries.
Now, in the 21st Century, he is part of another sweeping move of the Holy Spirit in the earth. His "Prophetic Coaching" ministry has trained leaders and saints to move effectively in the Lord's power, "not in word only, but in demonstration of the Spirit."
"In the Last Days," God says, "I will pour out my Spirit on every kind of people:Your sons will prophesy, also your daughters;  Your young men will see visions, your old men dream dreams."  Acts 2:17, The Message
Bob is an interpreter of God to those who want to follow Christ. Ministering in the United States and internationally, his incisive prophetic gifts and words of wisdom call individuals to their destiny in Christ. Believers are encouraged to see God, the Kingdom, and each other by the Holy Spirit.
Contact Information:  Address  PO Box 100   Ontario, California   91762
  Email:   Briefings1@gmail.com
    Web:   www.BobNolan.org
Nolan, Bob
Showing all 2 results