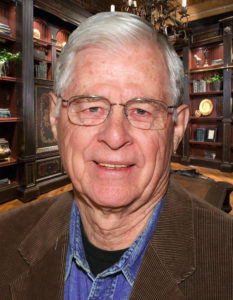 Dick Edic is President and Co-Founder of Vision Resourcing Group, a stewardship and generosity consulting and training ministry to Christian leaders in churches, businesses, and schools.  How to Resource Your Church Vision, is the rewrite of his original church stewardship ministry training kit. Through the utilization of VRG's internal and partner resources, their primary objective is to "Train the Trainer" through their consulting, equipping and supporting process, "providing tailored training and guidance for Christian Leaders – to enable them to better develop a culture of biblical stewardship, leadership and generosity to those people within their sphere of influence."
Dick is the former Assistant to the President, Ministry Partner Services, of the Baptist General Conference (now CONVERGE). In that capacity, he was responsible for development, planned giving and stewardship education efforts for Baptist General Conference churches in the southwest region of the United States. He served in this position for ten years.
Dick is an Advanced Certified Stewardship Executive (A.C.S.E.) with the former Christian Stewardship Association, the stewardship arm of the National Association of Evangelicals.  He ran his own financial planning practice for ten years, and in 1986 was ranked in the top four percent nationally with a leading financial planning firm. During his three years as a real estate agent and broker, he earned the #1 salesman spot in the first year with a company that was #10 in the state of Hawaii.  He served ten years in the campus ministry of Campus Crusade for Christ, where he met and married Carolyn. They have one son, Matthew, married to Teresa, who provided a wonderful grandson and granddaughter, Will and Grace.
Dick and Carolyn live in the San Diego, California area. He enjoys a "reasonable" game of golf, handyman projects, and walking on the beach with Carolyn.
Edic, Dick
Showing the single result